Are you a female jazz player looking for some motivation and inspiration? Here are five incredible women who have made their mark in the world of Jazz music. So if you're looking for some new talent to check out, look no further than this list of the best black female jazz players.
1. Nina Simone
This list wont be complete without the metion of Nina Simone. She was born february 1933 died april, 2003 of brest cancer. She was born into a poor family as the sixth of eight children.
She was a well-known activist, and her music covers a wide range of topics, including poetry, love, discrimination and racism, the need for social reform, and many others.
Her musical career began at a young age and rose to prominence with her best-selling song, Feeling Good. She used her voice and music to support the civil rights movement and speak out against racism in the United States. Without doubt, she's an inspiration to the upcoming generation.
2. Ella Fitzgerald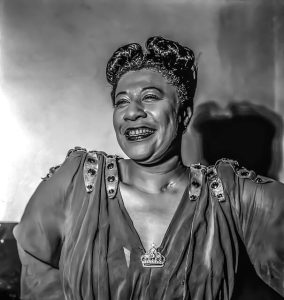 On June 15, 1996, Ella Fitzgerald passed away in New York City, where she was born and raised. She was a well-known singer who sold more than 40 million records.
She was the most famous jazz musician for over a century, earning her the title "Queen of Jazz." She is not only a significant figure in music, but she is also a significant figure in black history for her role in overcoming discrimination against blacks, as her band was once arrested backstage during one of her tours in Dallas, Texas.
Her fame grew like wildfire, and she was honored as the first black woman musician to win several Grammy awards (14 Grammys!) and had collaborated with other jazz legends such as Duke Ellington and Nat King Cole, to name a few. Her bright tone and her masterful delivery of phrasing, harmony, and melody, making her a truly exceptional singer. She had a tumultuous marriage and was described as naturally shy.
3. Billie Holiday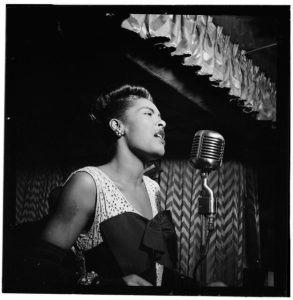 Billie Holiday (née Eleanora Fagan) died of cirrhosis on July 17, 1959. She was the first black woman to perform with a white orchestra.
Holiday stated that she wanted to sound unique rather than imitate others, and that she worked hard to make her voice sound like an instrument. Many people have been inspired by her impact on jazz music.
Her new style of music, according to sources, pioneered new ways of manipulating phrasing and tempo. She began her career in music by singing in nightclubs. She was best known for her improvisational abilities and vocal dexterity, and she won four Grammy awards for it.
4. Sarah Vaughan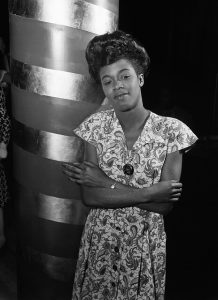 She is undeniably one of the greatest black jazz female players ever. Sarah Vaughan died of joint and lung cancer on April 3, 1990.
She was dubbed "Sassy" and has won four Grammy Awards, as well as the NEA Jazz Masters Award and the National Endowment for the Arts, talented in a variety of genres, including jazz, bossa nova, and traditional pop, to name a few.
Vaughan began piano lessons at the age of seven, according to legend. Ella Fitzgerald said she was the greatest singer at the time because she is a 4th octave singer. Sarah had a tumultuous marriage.
5. Etta James
Jamesetta Hawkins, alias Etta James, was a successful black jazz female player who died of chronic lymphocytic leukemia on January 20, 2012.
She excelled in a wide range of genres, including jazz, gospel, rock, and R&B, she was a member of "The Creolettes" in 1994, she won a Grammy for her performance for "Best Jazz Vocal Performance."
Etta James is well known for songs like "Tell Mama," "The Wallflower," and "Something's Got a Hold on Me."
6. Dee Dee Bridgewater
Dee Dee Bridgewater is a great jazz vocalist who was born on May 27th, 1950 and is still active today. And she's one of the greatest black jazz female players ever.
She has won numerous musical awards and is a three-time Grammy winner. Her father was a jazz trumpeter, so she began learning the instrument at a young age. She has been nominated for seven Grammys and has won three of them.
7. Carmen McRae
Born on 8 April 1920 and died on 10 November 1994. One of the most influential jazz performers of that era. She was a jazz vocalist and player in the twentieth century who collaborated with pianist Duke Ellington, trumpeter Louis Armstrong, Betty Carter, and other notable performers.
The National Endowment for the Arts presented her with an NAACP Image Award and a Jazz Masters Honor from the National Endowment for the Arts. She began her career as a jazz pianist and has received seven Grammy nominations.
8. Bessie Smith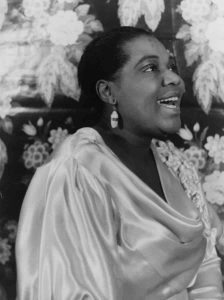 One of the world's most illustrious and successful jazz musicians and vocalists.
She was born on April 15, 1894, and died from injuries sustained in a car accident on September 26, 1937. Her moniker was "Empress of the Blues.".
Her albums were widely distributed and between 1920 and 1930, she was the most popular jazz musician. Smith had a lot to accomplish, even though she died young. Smith's albums have been inducted three times into the Grammy Hall of Fame.
9. Betty Carter
Betty Carter, originally called Lillie Mae Jones, was born on 16th May 1929 and died on 26th September, 1998 from pancreatic cancer. She was known for her versatility in music and musical prowess.
As Cash Box pointed out, she has been one of jazz's most eloquent drummers. She worked hard to develop her own style, influenced by Billie Holiday and Sarah Vaughan. Her musical style deviates from the traditional circular theme. It balances out societal inequities.
10. Dianne Reeves
Jazz singer Dianne Elizabeth Reeves was born on October 23, 1956, in New York City. Music was a way of life for her parents; her dad sang and her mom played trumpet together.
Since the 1980s, she has been regarded as one of the greatest performers. A five-time Grammy Award winner who has also won a slew of other accolades.
According to some sources, she is Carmen McRae's successor. She is a successful black woman who serves as an inspiration to many.
Conclusion
So, there you have it. Our list of the 5 best black female jazz players in the world. These women are not only amazing musicians but also powerful role models for young girls who want to pursue a career in Jazz music.
These talented women have worked hard to achieve success and we can be sure that they will continue to inspire other aspiring musicians. We hope that you enjoyed reading this article and that it has inspired you to check out some of these incredible performers for yourself.